The Minnesota Timberwolves sit proudly in second place in the Northwest division of the Western Conference...7 games behind the dastardly Oklahoma City Thunder to whom we dealt swift justice in our last outing. I did feel that we could win one game out of these three difficult ones ( MH/OKC/NYK) but could we pinch two?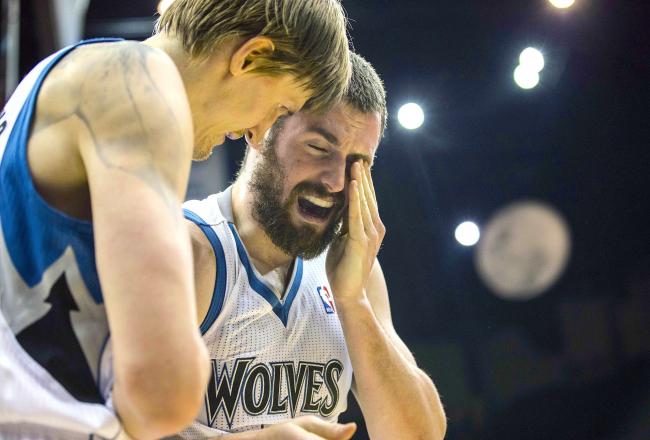 No worry, we take care of eet
The news that Kevin Love is, yet again, on the injured list is lamentable....and ordinarily we would be upturning the table and leaving....but I wonder, I just wonder, if this makes the Twolves a little more difficult for the Knickerbockers to read?
With Love out and with this game in the Big Apple I would expect Ricky Rubio to give a big performance even on restricted minutes...also, without Love, the rest of the guys haven't done all that badly this season if we are to be fair to them....usually there is a positive reaction from Derrick Williams and Greg Steimsma...so let's see if the Knickerbockers are still in fighting mode?
My head tells me that NYK will kill us from the perimeter, my heart tells me this could be one of the best nights of the season....even better than the OKC win.
5 pm tip -off ( that's 10pm for me.....a LIVE one at last!!!!!) Let's go to the lion's den and steal his dinner.